D.El.Ed. Elementary Education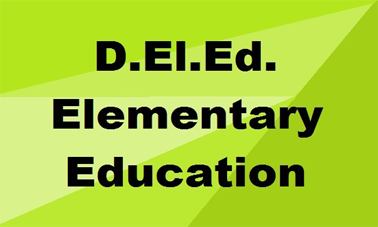 D.El.Ed. course is technically an elementary teacher training course. Diploma in Elementary Education is similar to D.Ed. (Diploma in Education), JBT, D.T.Ed. (Diploma in Teachers Education) and ETT (Elementary Teacher Training) courses. D.El.Ed., JBT, D.Ed., D.T.Ed. and ETT courses have similar syllabus and course structure. These courses also offer similar job opportunities.
After completing 2 years long academic program, D.El.Ed. professionals become eligible to work at elementary level schools and similar educational institutes imparting elementary education. This teacher training course suits those who want to teach at lower (elementary) level schools.